Reception
Reception Class 2020-2021 Reception Class 2020-2021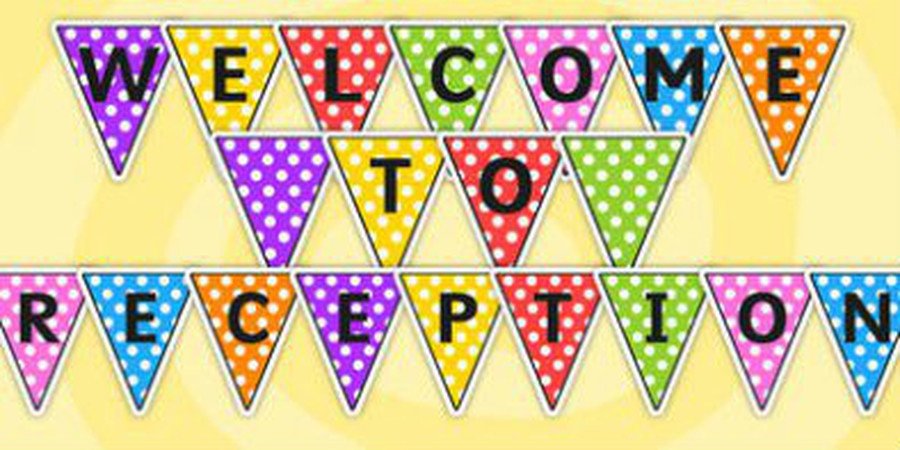 Introducing our Reception class....
Welcome to Reception 2020/2021
Reception class teacher - Mrs Wylie
Reception teaching assistant - Mrs Corr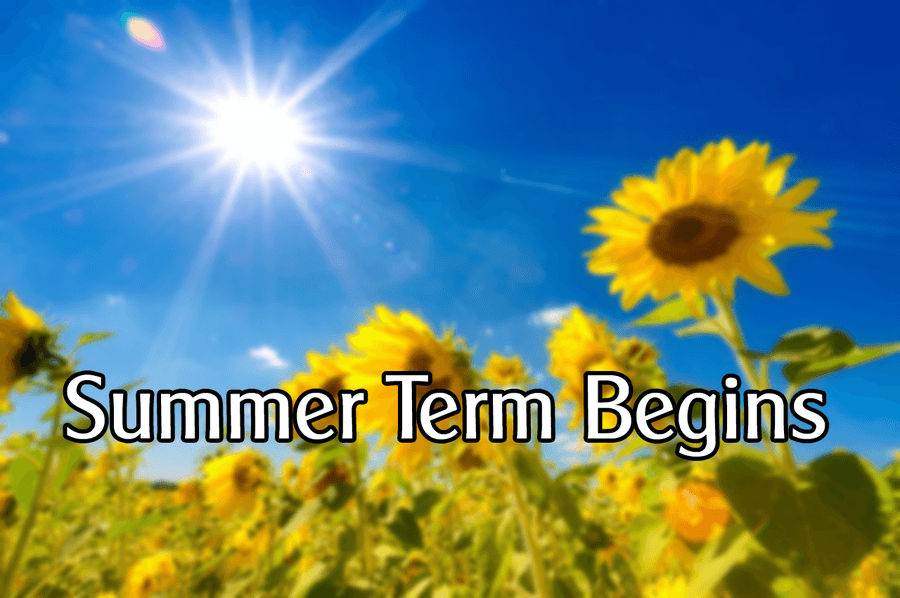 Super Proud Teacher Moment!
Mrs Wylie's Class have been absolutely amazing with their home learning.
Thank you so much to all parents, carers, grandparents and siblings for all of your support. You have been amazing!
Take a look at our fantastic Maths work....
Reception enjoyed their Christmas party today. Everyone looked fantastic in their party clothes. We danced, played party games and had party food.
Santa left some presents under the Christmas tree for everyone!
The children have all settled into their new classroom. We know that we are in our own little bubble and that no other children can come into it.
We are all getting used to the new school routine where there is lots of hand washing and sanitizing involved! Plus we have had to limit the number of toys and books used in school as they have to be quarantined at the end of the day for 72 hours.
We have spent the first two weeks in November completing our Reception Baseline Assessment on Literacy and Mathematics skills.
This assessment will be statutory from next year.

In Phonics we now know all of our initial sounds. We have
practised recognising the initial sound in words and we have
practised forming our letters correctly.
Here is a link to our Jolly Phonics songs to help us;
https://www.youtube.com/watch?v=_s-1sxzjPX8
We are now working on Phase 3.
We have covered some sounds at school and then lots of sounds during Home Learning from January to March.
sh shop, ship, fish, shell, sged, cash, rush, bash
ch chop, chin, chuck, chill, much, chug, such
th then, them, that, this, with
ng long, sang, ping-pong, ring, king, sing
ai wait, pain, tail, aim, main, rain, sail
ee see, tree, feet, weep, jeep, seem, week, deep, keep
oo(long) too, zoom, moon, cool, boot, food, root
oo (short) book, look, cook, good, foot, wood, hook
oa loaf, toad, oak, foal, coat, boat, soap, goat
ar bar, park, jar, card, hard, market, car, cart
or for, fork, cord, cork, lord, born, sort, torn
igh high, sigh, light, night, tight, might, right, sigh
ur fur, burn, burp, curl, surf, hurt, turn
ow down, town, how, now, pow! owl
oi coin, oil, coil, foil, soil, join, toil, boil
ear ear, dear, fear, near, tear, year, beard
er her, herd, jerk, fern, berk
air air, hair, fair, pair
ure sure, insure, secure, pure, manure, cure
In Maths we have been practising to find one more of a given number and counting to 20. We have also spent lots of time on numbers 1, 2 and 3. We have found different ways to make these amounts using Numicon. We have also begun to practise writing numerals.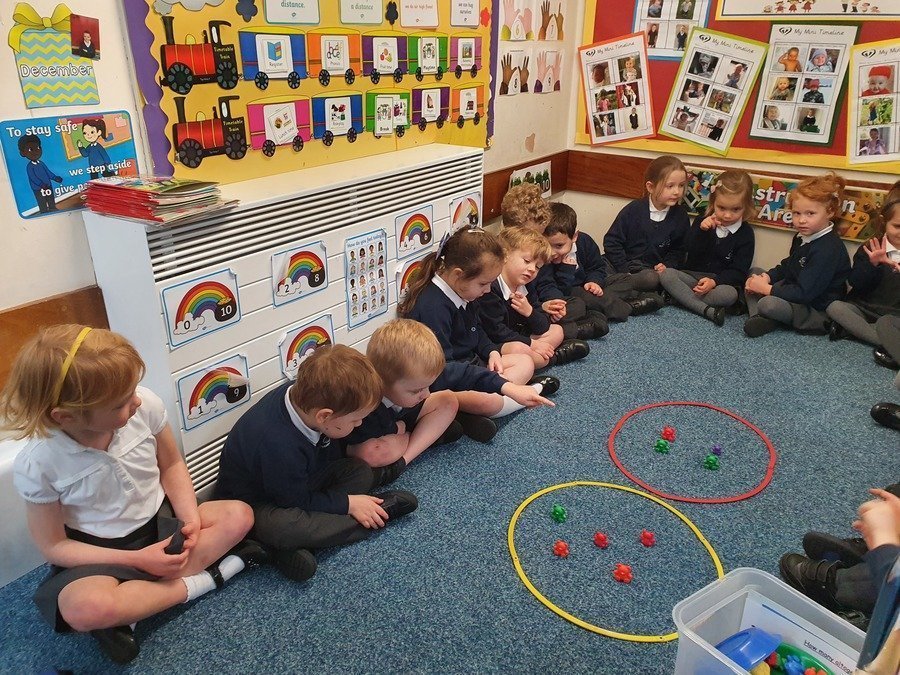 In Maths we have been matching and sorting objects into different groups.
We have produced lots of work for our hall display. Photograph to come soon.
Take a look at some of our class activities this week...
This week we have been practising counting to 10 and 20.
We have looked at ordering the number tiles from 0 to 10 and then standing on a given number.
The children have been practising accurate counting of objects, giving a number name for each object.
All About Me
Our topic this half term is All About Me. We have learnt that we are all different and that we like different things. We have talked about our favourite food, book, colour and TV programme.
We have explored what we can do with our bodies; run, jump, hop and skip.
Our Harvest Service
Please take a look at our Harvest Presentation. We usually put together a Harvest Service for church but unfortunately we are unable to do it this year.
Reception, Year 1 and Year 2 have all contributed.
Enjoy!
Please click on the link below to see our Infant Nativity. We hope that you enjoy it.