Introducing our Reception class....
Welcome to Reception 2018/2019
Reception class teacher - Mrs Wylie
Reception teaching assistant - Mrs Corr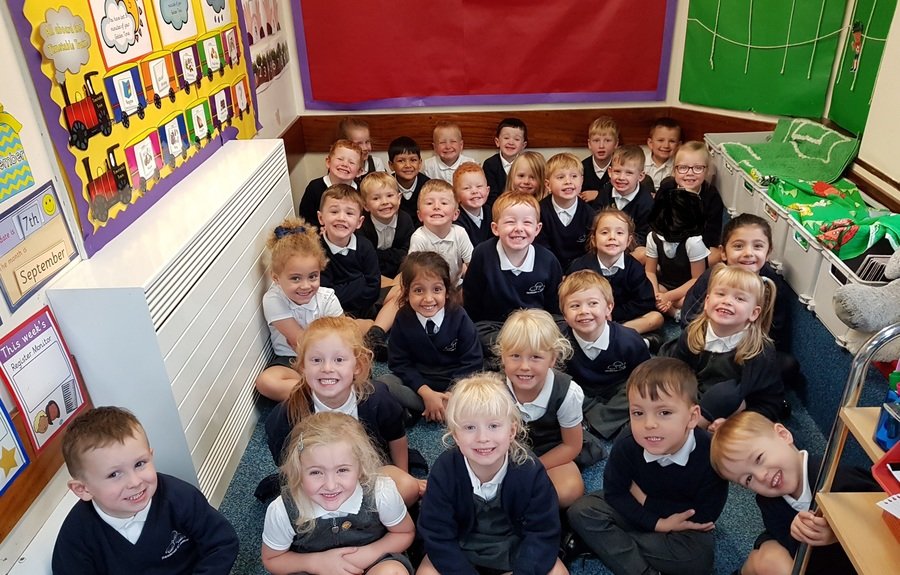 Our Trip to
'A World Inside a Book'
We absolutely loved exploring lots of story settings from Julia Donaldson's books.
How many stories can you spot?
Our topic this half term has been 'The Garden Centre'.
We have been looking at labelling parts of a plant and flowers. We have talked about different flowers, leaves and roots that we eat.
We planted sunflower seeds and recorded their progress in Our Plant Diary. We watched them grow each day. Look at how tall they are! We have taken them home now and we hope to see some photographs soon of our tall sunflowers! Come back soon to see them...
We also drew a picture of some beautiful, colourful flowers using pastel crayons. Take a look...
We enjoyed a walk round our school nature reserve to look for signs of spring.
We've been enjoying our outdoor area this half term.
We have especially enjoyed our new Structured Play topic 'Road Safety' where we have been riding on the trikes and scooters.
Fingers crossed for more nice weather...
Chinese New Year
Kung Hei Fat Choi
This week we have been celebrating Chinese New Year. We have decorated and made Chinese lanterns and drangon masks. We have also tried eating noodles with chopsticks! We've listened to the Chinese story about all the animals who wanted to be named after the New Year. We have also learnt about all the Chinese traditions and beliefs during Chinese New Year.
Snow Much Fun!
Reception, Year 1 and Year 2
Structured Play
We have been looking at The Polar Regions...
It feels very chilly in school at the moment...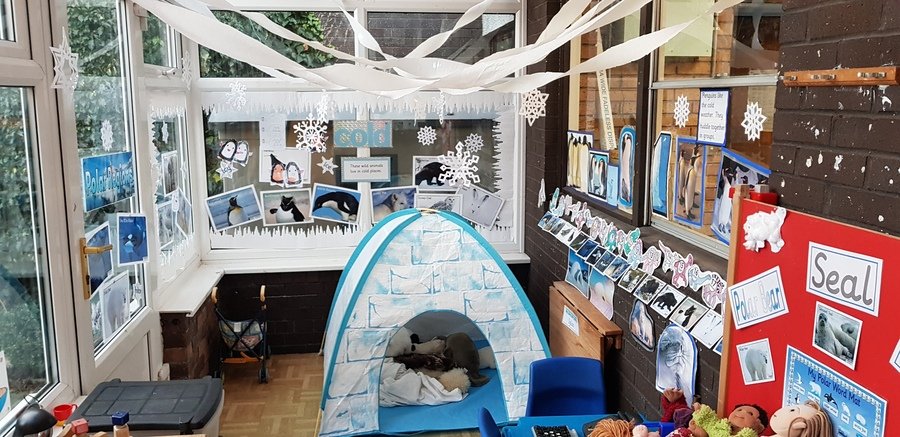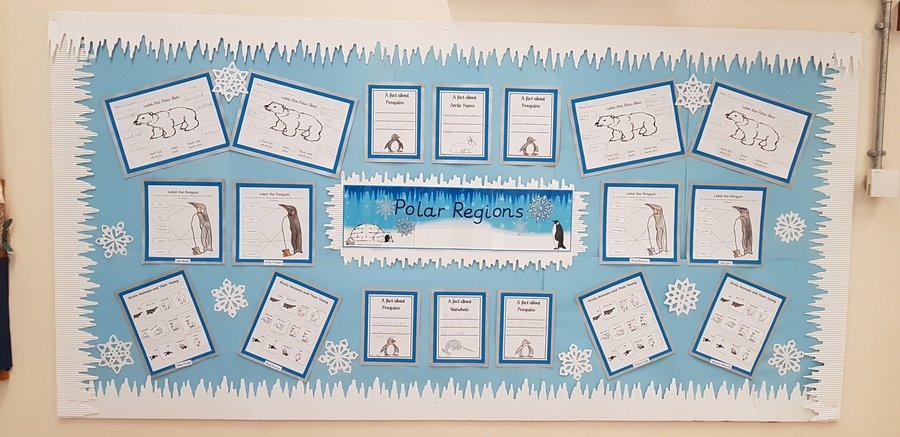 We have enjoyed dressing up as penguins, playing in the igloo and searching for polar animals. At home we have researched facts about different polar animals from the Arctic and Antarctic.
Fingers crossed for a snowy playground this week for some more arctic fun!
Maths
In Maths we have been looking at creating and continuing a pattern using two or three colours. We have made a class display.
Take a look at our patterns....
Here is our class display on Patterns in Maths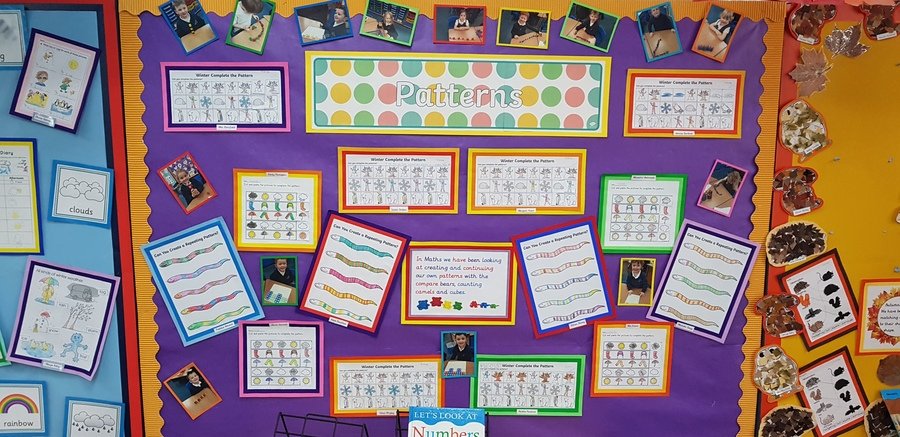 Phonics
We are now looking at digraphs and trigraphs in phonics.
So far we know;
ch th sh ng ai ee oo (short) oo (long) oa
ar or igh ur ow oi ear er air
We have been joining our handwriting when writing our digraphs and trigraphs.
We can write lots of words;
chop, chug, chin, much
this, that, then, the
shop, ship, fish, shin
long, sing, song, ring, king
rain, pain, wait, tail, sail
see, feet, meet, keep, bee
cook, look, good, took, foot, wood
too, boot, zoom, cool, food, moon
oak, loaf, toad, coat, soap, goat
bar, car, park, card, jar, market, hard
for, fork, cord, lord, born, sort, torn
sigh, light, night, might, right, sight
fur, burn, burp, curl, surf, hurt, turn
how, down, town, owl, now, pow!
coin, oil, foil, soil, join, boil
ear, dear, fear, hear, near,tear, year, beard
berk, fern, herd, her, jerk
air, hair, fair, pair
sure,pure, cure, secure, manure
Art
In Art we have been looking at a painting technique called Pointillism. We used tiny dots of colour to paint a picture. We painted our Disney pictures using cotton buds.
We went on an autumn walk in our nature reserve. We looked for signs of autumn and noticed all the different coloured leaves. We enjoyed 'crunching' in the leaves
Our Structured Play topic is The Hospital. Mr Harrison came in to talk to us about his job as an A&E nurse. He showed us how to bandage up children with a poorly arm. We had lots of fun playing in the Hospital role play area. Mrs Johnson was also a patient in our hospital!
In dance we have been moving to the story of The Gruffalo. The children enjoyed working in pairs to pretend to be the Gruffalo and the mouse.
Here we are all dressed up for Book Character Day October 2018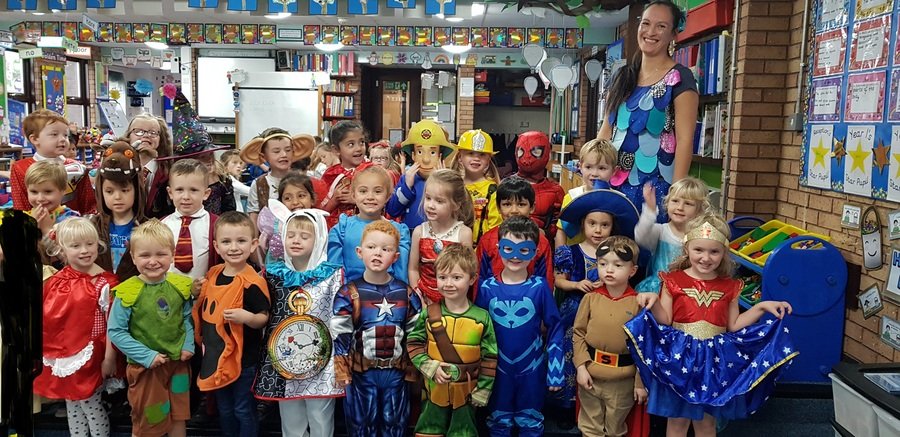 In Maths we have been looking at length. We have been using different vocabulary such as 'shorter' 'taller' and 'longer'. We made short and long towers, shorter and longer lines with the counting camels and compare bears.