Visit from Oldham Athletic
Visit from Oldham Athletic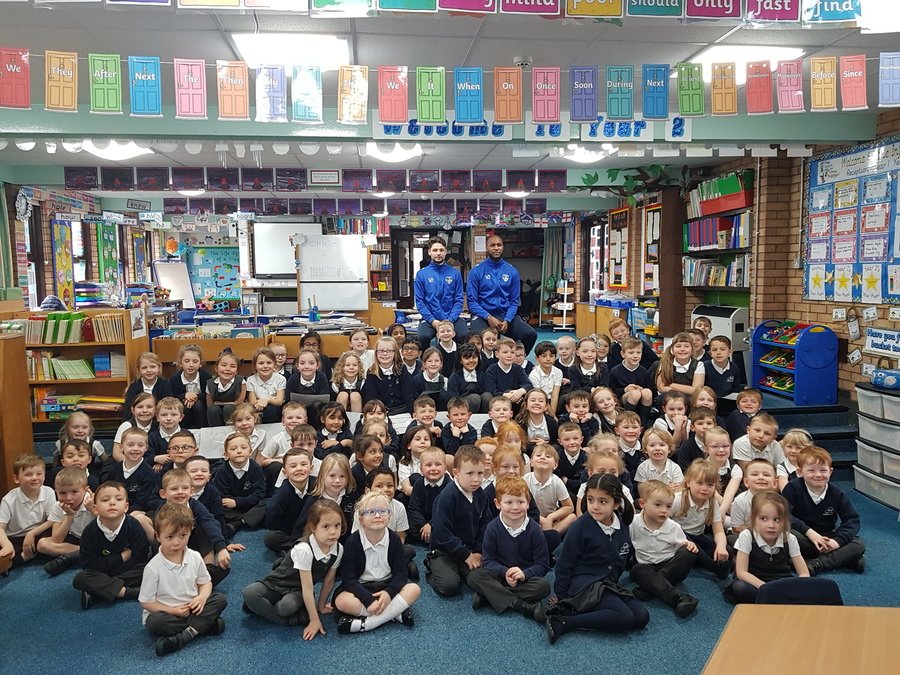 As we are a partner school with Oldham Athletic we had a visit from two of their players this week. Rob Hunt and Sonhy Sefil came into school and spoke with the children. First they visited the infant department and answered lots of questions from the children there. They then went into the junior classes and discussed with them what they have to do to be a footballer - how much they train, what they eat and what their positions are. Sonhy Sefil also spoke to the children in French and some of the children used their French to ask him simple questions.
The children really enjoyed the visit from the players!
We were also invited to play on the pitch at Oldham!